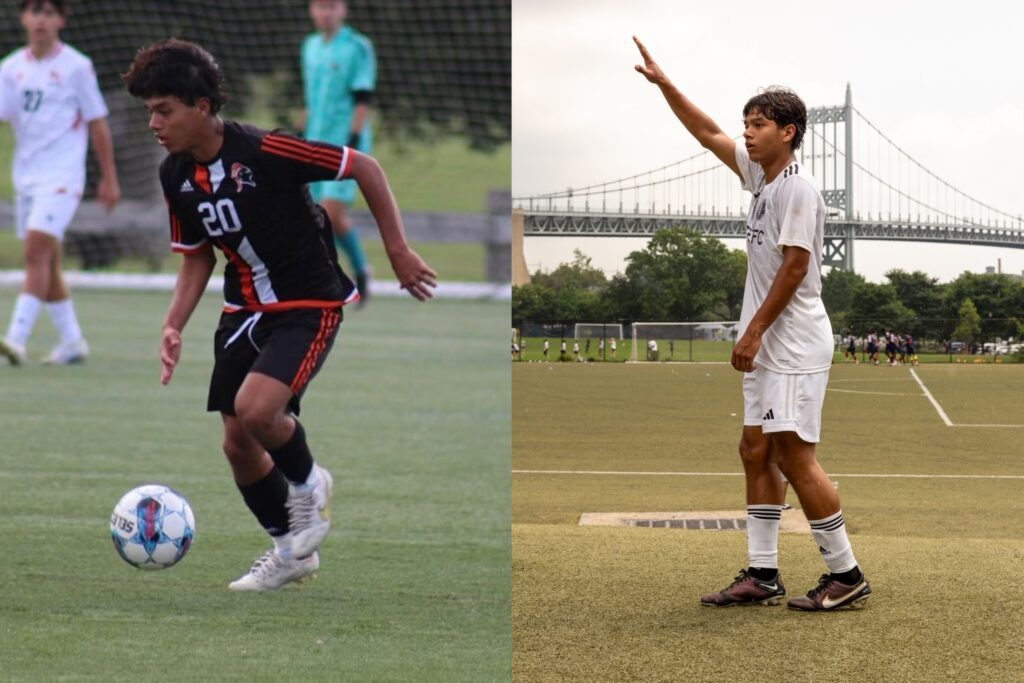 Along with our sponsor, First County Bank, we take pride in recognizing exceptional young athletes in our community. This September, we are thrilled to shine the spotlight on Noel Vargas. Noel, a junior at Stamford High School and a standout player for U18 JA Elite Football Club. He has been selected as our September Athlete of the Month. His remarkable achievements on the field are a testament to his dedication, talent, and unwavering passion for the beautiful game.
A Rising Star on the Field:
Noel Vargas has quickly become a top player in the Fairfield County Interscholastic Athletic Conference (FCIAC). As a junior at Stamford High School, he has been making waves with his exceptional performance. Noel's statistics for the month of September are nothing short of impressive. In 8 games played, he scored an astonishing 8 goals and provided 1 assist. His consistency and ability to find the back of the net were on full display with 1 hat trick and 2 braces during the month.
An Exciting Local Talent:
Noel's journey as a soccer player is not just about statistics; it's about his passion and dedication to the sport. He brings an electrifying energy to every match, captivating fans and teammates alike with his skill and determination on the pitch. His impact on Stamford High School's soccer team is undeniable, and his contributions are a source of inspiration for aspiring young athletes in our community.
Jhonny Arteaga, Head of JA Elite Football Club, has nothing but praise for this talented player. He says, "Noel is an exciting local player. We are thrilled to have him at JA Elite Football Club, and happy to see him doing well with SHS. I'm certain that he will continue to do great things with both his school team and our club team."
Noel's dedication to both his school and club teams is a testament to his commitment to honing his skills and constantly pushing himself to excel. His work ethic, sportsmanship, and love for the game are qualities that make him not just a standout athlete but also a role model for his peers.
A Bright Future Ahead:
As we celebrate Noel Vargas as our September Athlete of the Month, we are excited to see where his journey in soccer will take him. With his remarkable talent, determination, and the support of his coaches, teammates, and community, we have no doubt that Noel has a bright future ahead.
Noel, keep chasing your dreams and inspiring those around you. Your achievements on and off the field make us proud to celebrate you as First County Bank's September Athlete of the Month. We here at Bobby Valentine's Sports Academy, eagerly await the incredible feats you'll accomplish in the days, months, and years to come.