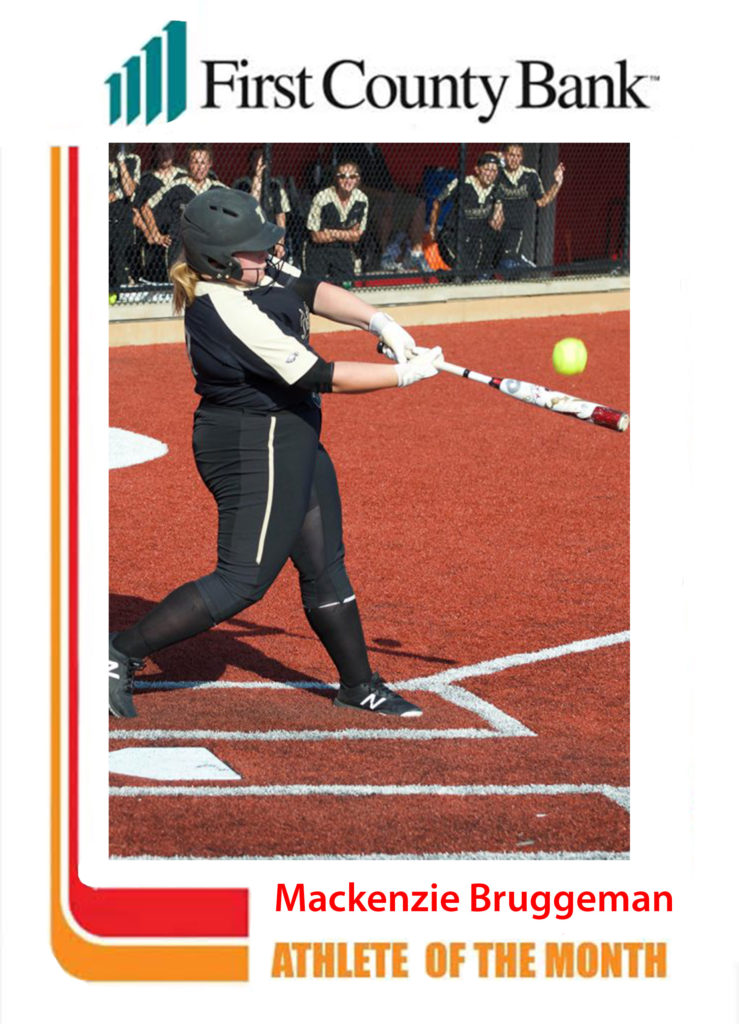 Our February Athlete of the Month is 15 year old Mackenzie Bruggeman. Kenzie is one of B.V.S.A.'s most impressive athletes. What she is able to do on the softball field is typically unmatched and hard not to notice. Bruggeman has not been able to achieve these distinctions without putting in the time to make it second nature. During this time at the academy, it is often a great show she is able to put on, with so many stopping what they are doing to watch. Even when you cannot watch her, you can tell it is her working from the different sound her ball of the bat or her ball popping the glove makes. Bruggeman is a powerful player with a fire to compete and help her team with whatever way she can.
Kenzie is currently a sophomore at Trumbull High School and is preparing for her second season of Varsity softball in the coming months. Bruggeman who is mainly a shortstop, can also play third, and played a lot of second base for Trumbull last season. All leading up to her pitching every state playoff game for Trumbull to end their season. Once the High School season ends Bruggeman is back with her long time summer team the Lady Titans. Lady Titans is B.V.S.A.'s softball travel program coached by Danielle Simoneau. Last summer for the Lady Titans Kenzie put up some astronomical numbers; Batting .402, OBP .467, Slugging .630, making for an OPS of 1.098. She had 37 hits including 10 doubles, 1 triple and three home runs all while driving in 36 runs. On the bump she was 6-1, with a ERA of 2.88, and had 38 strikeouts. These numbers help reinforce why she is such a feared player on both sides of the ball.
Bruggeman works at B.V.S.A. as a junior instructor for softball programming and clinics that happen throughout the year. She is also an athlete that puts in the hours with Overdrive Elite Performance multiple times a week and excels there like few others do. Bruggeman just now getting into the recruiting process has been turning heads and is expected to receive a ton of attention moving forward. No one in this area understands that more than her mom, and coach, Danielle Simoneau. Danielle was also highly touted and went through similar circumstances. Danielle went to University Hartford on a full ride, was a fear pitcher and hitter while there, still holding school records for a multitude of statistics. Kenzie is a hard working student who understands that she is a student-athlete. But we are looking forward to seeing her continue to grow as an athlete and an individual.