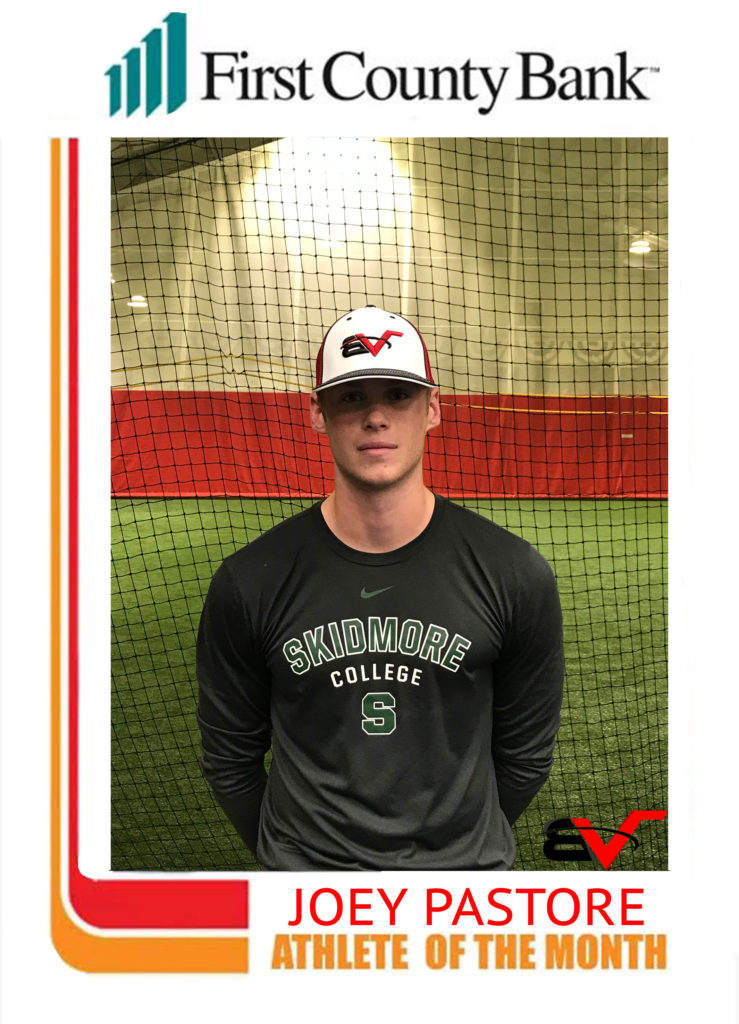 Joe Pastore is our October Athlete of the Month. He is a 17 year old senior, at Ridgefield High School. Joe is a 2 year varsity starter on the baseball team. In his junior season at Ridgefield his hitting average was .308 and he hit 2 home runs. Over the summer he played with Baseball U and ended with a hitting average of .382, 24 hits, 16 xbh, and 3 home runs.
Joe has been training with B.V.S.A for over 6 years now. He has worked with many coaches at B.V.S.A and anyone who you ask will say he is a very easy-going and hard working kid. Joe is a power hitter and very efficient from the field. He enjoys playing center field the most. He first started training with Sully from 2012-2015 and from then on trains with Anthony Conte. He is dedicated to being the best player he can be and is passionate about the game. 
He recently committed to Skidmore College to play baseball and being that his favorite school subject is economics he wants to study in the business school there as well. He started playing when he was 4 years old and is the first in his family to play baseball. He chose Skidmore because of the academics and the location being in the North East. His favorite MLB team is the New York Mets and favorite player is George Springer.