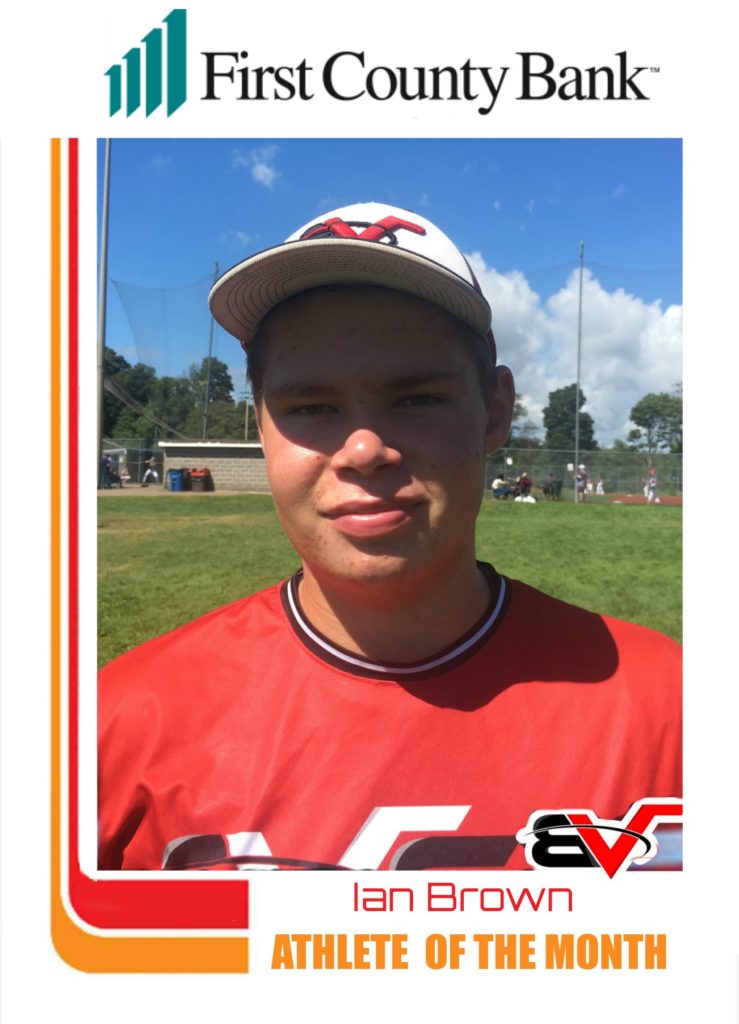 Excited to announce that Ian Brown, a.k.a "Big Country" is our Athlete of the Month for September. Ian is a 16 year old at Greens Farms Academy and plays as a first basemen on their varsity baseball team. Ian is a dedicated, hard-working, kind, witty and loyal kid on and off the field. He started playing baseball in 2008 first with Darien Little League and then started playing with Bobby Valentine's Sports Academy's, Fury baseball team. In 2015 Ian played with Darien New Canaan American Legion baseball. He currently is still a member of the BVSA Fury.
Ian has had some great accomplishments and awards throughout his baseball career. He was on the GFA Dragonoids Robotics Team, he won the national championships in 2017 and Inspire Award and won regional championships in 2018. Ian was also on the baseball Factory/Under Armour National Team. At Green Farms Academy, Ian was the Head of School Honor Roll 2018.
Ian would love to play college baseball one day and study either science and technology or finance. His favorite subject in school is STEM. Outside of baseball he loves to go whitewater kayaking, fishing and spending time with his Portuguese Water dog, Vasco. His favorite baseball team is the New York Yankees and is a big fan of Aaron Judge and Giancarlo Stanton. Ian loves football as well and roots for the Pittsburgh Steelers, and his favorite player Ben Roesthlisberger.