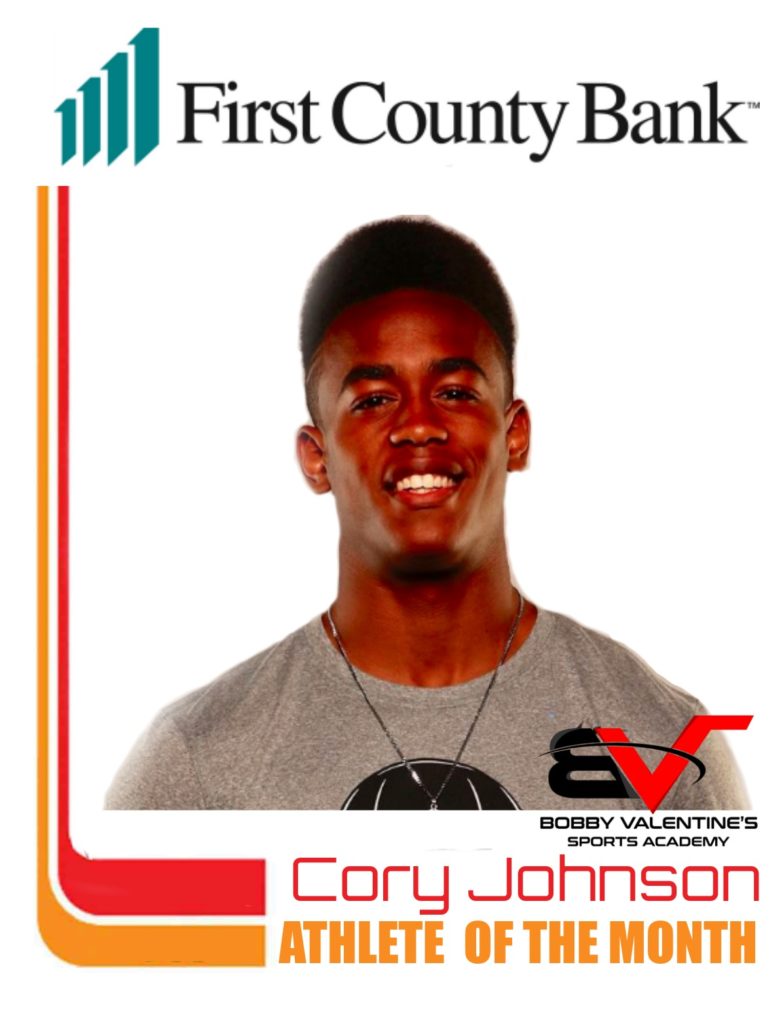 Cornelius(Cory) Johnson is going into his senior year at Brunswick high school and is breaking records and catching the eyes of college coaches all around the country. He started at Brunswick school in 6th grade and when he got to the high school, started as a freshman on their football team immediately. Cory is the second in his family to play competitive football following an older brother at the University of San Diego. Cory plays the wide receiver weighing in at about 197 and stands about 6'2.5". He began training with Overdrive Elite 3 years ago and while working with Overdrive, Cory tested his 40 yard dash ending with a 4.5 second and also his shuttle in 4.1 seconds. These numbers resembling those of NFL receivers, Cory's offers and achievements reflect heavily upon these results.
As Cory's football career has progressed he continues to win awards and nominations for outstanding talent. His sophomore and junior season he was named all conference. Cory stood as captain in his junior year and made the All-New England team his junior year as well. Following his junior season, Cory received a 4 star rating on ESPN and was a finalist for Nike's The Opening. He is on the path to break Brunswick records in the number of touchdowns and yardage in the history of the school.
Cory's hard work and efforts have definitely paid off for his dream of playing college football and then onto professionally. He received his first offer in 2017 by Duke University. Following Duke, Cory has received what seems like endless offers from all top football schools. Cory was offered by 2017-2018's champion team Alabama this year amongst many big name schools;  Stanford, Michigan, Notre Dame, Boston College, Penn State, etc. Cory is unaware when and who he is going to commit to at the moment. His favorite professional team is the Los Angeles Chargers and his current favorite player is Jarvis Landray.
When not on the field Cory takes his studies very seriously and wants to continue on with this mentality in college as well. He has about a 3.4 GPA and thrives in his math courses. In college he thinks he wants to study get a degree in a business major. Cory's friends and family say he is one of the most passionate and driven kids they've seen in a while. He is determined to be the best player he could be yet knows how to keep a humble persona. He is a very easy going and caring teenager. Overdrive Elite Coach Carrington quoted on Cory saying "He is the most hard working kid I've worked with, always is respectful and his ceiling is high." Renick, Overdrive Elite's other trainer started with Cory when he was 15 and would describe Cory as "very mature for his age and has the correct mentality to make it at the highest level."