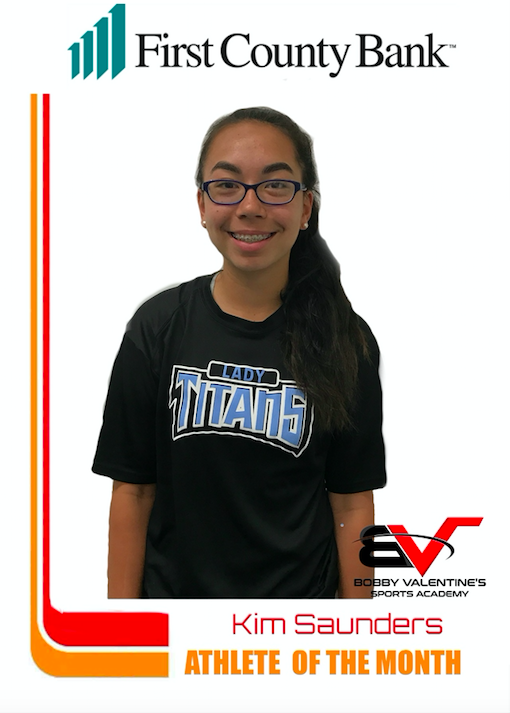 Our third Athlete of the Month goest to 14 year old, Kim Saunders from Stamford. She just finished her freshman year at Stamford High school. During her freshman year she played both volleyball and softball. Kim was on their varsity softball team this past season as a pitcher and third baseman playing in nearly every game. She threw a perfect game in their win against Staples. By the end of her freshman season Kim had hit 6 home runs as well. Kim was awarded 2nd Team all FCIAC as a freshman.
Kim started playing softball about 6 years ago and has been training with B.V.S.A Coach Danielle Simoneau for 5 years. 
Kim hopes to go on and play college softball after she graduates high school. Her dream schools are Texas A&M where her father attended college. Other schools she is interested in include The University of Rhode Island and The University of Virginia. Kim helps other kids improve their game too at the B.V.S.A softball summer camp. 
Off the field Kim is very into her studies as well. She is in all honors classes making honor role each term at Stamford High School. Social Studies is her favorite subject. When Kim goes on to college, she thinks she will want to study business. Kim Saunders is a young star on and off the field and if she keeps up the hard work, she'll be a very successful student-athlete.