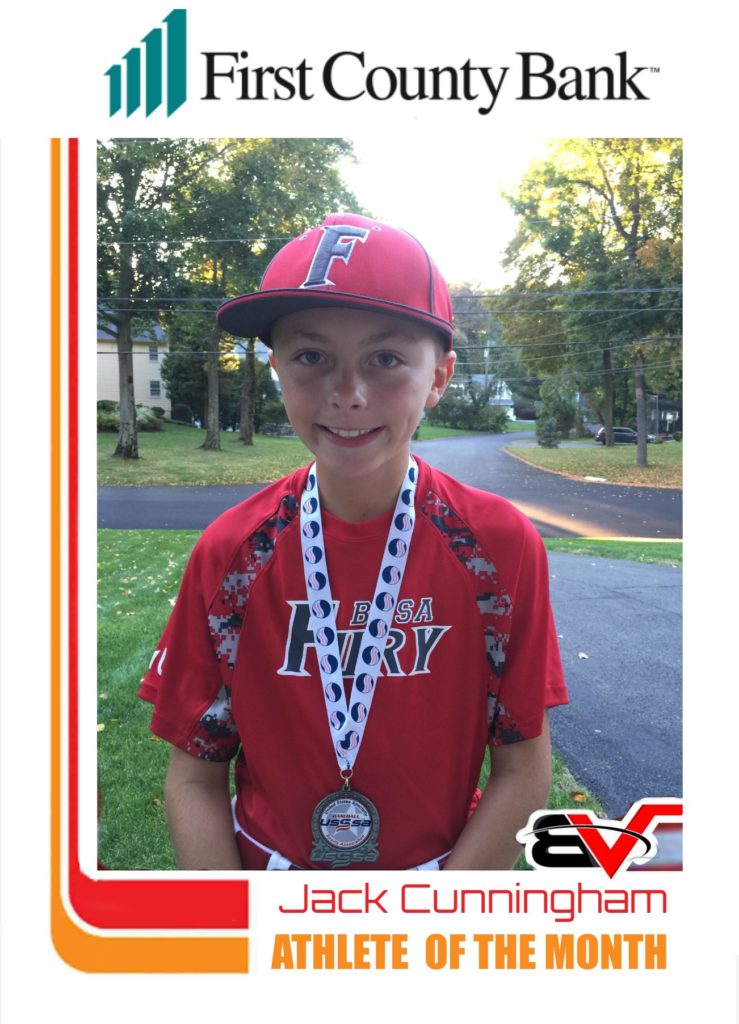 Jack, A.K.A "Jackie Boy Baseball" started coming to the Academy at age 5, when he told Frank he "wanted to be on the Furry (not Fury) team". Jack made his first BVSA Fury team for the 10's at age 8 and has played 10 consecutive seasons since, earning 4 team tournament championships along the way. Jack is currently playing for three baseball teams this Spring; 13U Fury, 12U Darien Blue Hawks and for Masonic in the Darien Little League baseball program.
In 2015 he was on the Darien Little League Championship, Team Merrill Lynch, has played in 2 All-Star games and most recently was on the 11U Connecticut Little League District 1 championship team in 2017, finishing the Districts season with,17 hits, 4 doubles, 4 home runs, 11 runs scored, 11 RBIs,  batting .567 with an OBP of .581 and slugging 1.1 over the 8 game tournament. He finished the 2017 season with 21 career over-the-wall home runs.
Off the field, Jack is a 7th grader at Middlesex Middle School on Darien and is a lifelong Mets, Jets and Islanders fan.  He and his younger brother Colin are licensed State of Connecticut boat captains. In 2015, Jack was able to take batting practice at Citi-Field with the Mets and got to announce the starting lineup on the Stadium Scoreboard and on national TV.