As Bobby Valentine's Sports Academy enters its 16th year of training and educating young athletes in Fairfield County, we challenged ourselves to answer this question: what makes BVSA so special?
While our excellent team of coaches and expansive facility on Largo Drive in Stamford stand out among other baseball training facilities in the area, it all starts with the man whose name is on the front of our building. 
Bobby Valentine is recognized as one of the world's brightest baseball minds, which has been developed over a storied history of playing and coaching baseball at the professional level. Bobby has interacted with and learned from many of baseball's most iconic names at every level of the game throughout his career, yielding a plethora of knowledge that has helped shape the trajectory of professional athletes in both Major League Baseball and Japan's Nippon Professional Baseball League.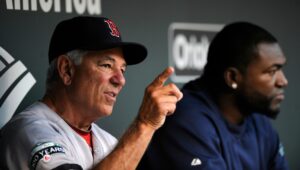 In 2006, Bobby realized his dream to share this lifelong insight with the youth of his beloved hometown, opening the first Bobby Valentine's Sports Academy on 72 Camp Ave in Stamford. As Bobby opened his own training academy, his mission was to ensure that only the best knowledge and skills were passed down to the community's athletes.
That mission led to the creation of BVSA's unique curriculum, derived straight from Bobby's lifelong experiences around the game of baseball and faithfully passed down to everyone who has entered our building ever since.
The purpose of this curriculum is to provide professional-level instruction that is unified across our brand, and having this system in place has made BVSA successful in maintaining a high level of instruction over the past 16 years.
Every BVSA coach has been educated in this curriculum and delivering Bobby's distinctive knowledge along to our students. This means any time you step into the BVSA facility, you'll receive the same high-quality instruction, whether you are working with Bobby himself or the most recent coach added to our staff.
Rather than an environment where each coach instructs his or her individual students using their own teaching methods, BVSA has created a team of unified coaches, which has helped us retain the highest level of coaching throughout our many years in business.
Most recently, our team first mentality has allowed us to persist through the COVID-19 pandemic. We're proud to announce that despite shutting our doors for 3 months during the early days of the pandemic, we were able to retain all of our staff members and have been able to emerge stronger than ever.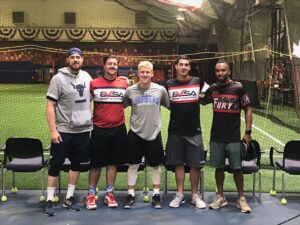 Having this strong curriculum at our core has allowed us to easily adapt our methods of instruction to match these times. In the event that one player's coach is unavailable, another coach is able to step in and easily provide the same high-quality instruction with which our students are very familiar. 
Additionally, as Bobby Valentine's archive of baseball knowledge continues to grow, our curriculum evolves to stay ahead of the times. Each person who comes through our building has contributed something special to our program, and we value the ability to integrate our coaches' unique experiences into the teachings of our entire staff.
Our team is also well versed in using advanced motion tracking technology and metrics to reinforce the concepts we teach. In our facility today, you'll already find slow-motion video, radar guns, hitting performance metrics, and motion feedback programs. 
As the number of digital performance programs grows, we are continuing to research a variety of new technologies and are excited to continue implementing these state-of-the-art systems into our instruction.
While our curriculum has evolved over the course of 16 years, and will continue evolving in the future, our mission to provide the young athletes of Stamford and our surrounding area with professional-level instruction has stayed tried and true since we first opened our doors in 2006.
As proven over 16 years, BVSA's curriculum and team first mentality has helped bring the best out of thousands of young baseball and softball players, and with these aspects of training at our core, we're prepared to continue pushing the bar of athletic instruction for many years to come.