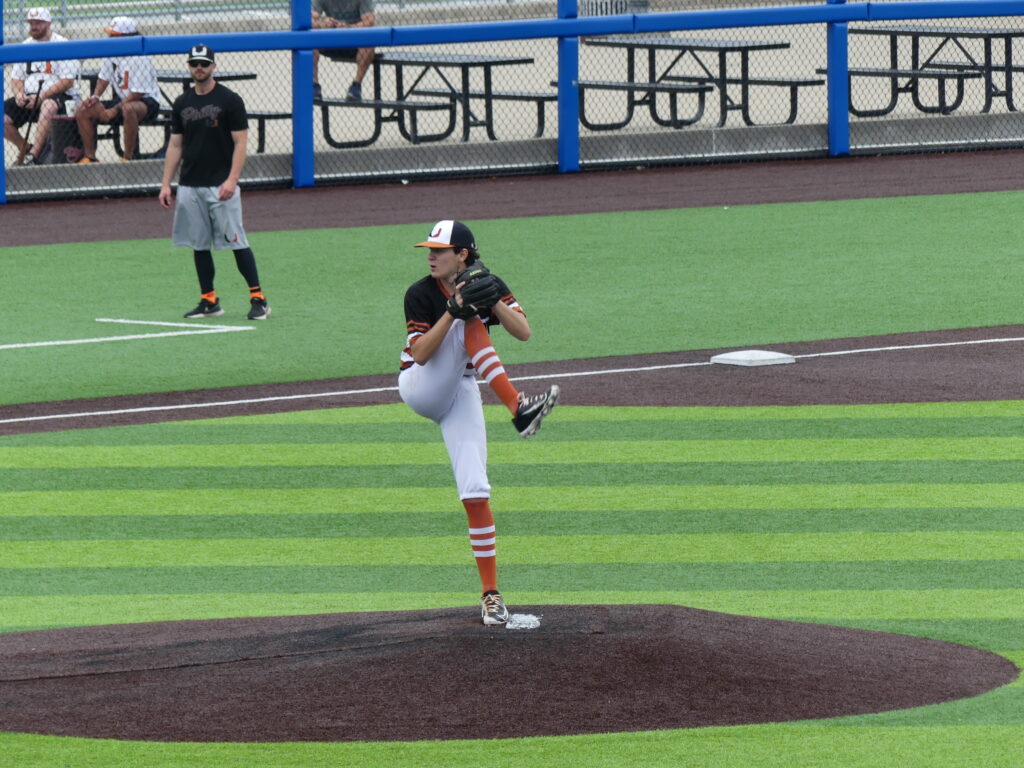 Bobby Valentine's First County Bank Athlete of the Month for December is Tristan Pearl. This former three year varsity pitcher at New Canaan High School is currently a member of the Choate Rosemary Hall pitching staff heading into their Spring 2023 season. This southpaw was co-captain in 2022 for the Rams alongside Zack Ramppen, as well as an All-FCIAC East selection.
It all started for Tristan in the Federal Little League in Stamford, where he played from T-ball all the way up to Majors. From there, he played in the New Canaan Cal Ripken League and New Canaan Travel for three years. Following that was stints with our very own BVSA Fury, the Westchester/Long Island Junior Ducks, the Greenwich Cannons, and Baseball U CT. This upcoming summer, he'll play for Ridgefield American Legion.
"I remember the first time I noticed Tristan on a baseball field. He was pitching in a Fury game he had to be around 11 years old. I thought to myself man this kid has potential! Potential is one of those strange things… it could mean the ceiling is extremely high and that player with the right coaching can play at a higher level. It also means that the player is still not where he should be. In Tristan's case at 11 years old who really is? Tristan and I went to work! We worked together for the past 6 years. T was dedicated to the "process" day in and day out. I've seen him grow not only physically but mentally and emotionally. Both on and off the field. Tristan's character and work ethic is what channeled him to play at the college level. I'm extremely proud of all he has accomplished in his short journey thus far. There is so much more he's going to accomplish in this game over time. Babson college is not only receiving a great LHP , but more importantly a great young man who comes from a great family!
Tristan is a 2022 graduate of 
New Canaan High School,
and is currently pursuing a post-graduate year at Choate Rosemary Hall, where he expects to graduate from in May.  After graduation, he will be pitching for 
Babson College
 in Wellesley, Massachusetts as a Fall 2023 commit. While there, he plans to study International Business & Entrepreneurship at Babson.
We here at 
BVSA
 want to congratulate Tristan on earning this honor of 
First County Bank
 Athlete of the Month for December. It has been a pleasure watching him train, following his career, and watching him succeed in all aspects of life. We cannot wait to see where he goes from here. Congratulations and good luck at Babson, Tristan!