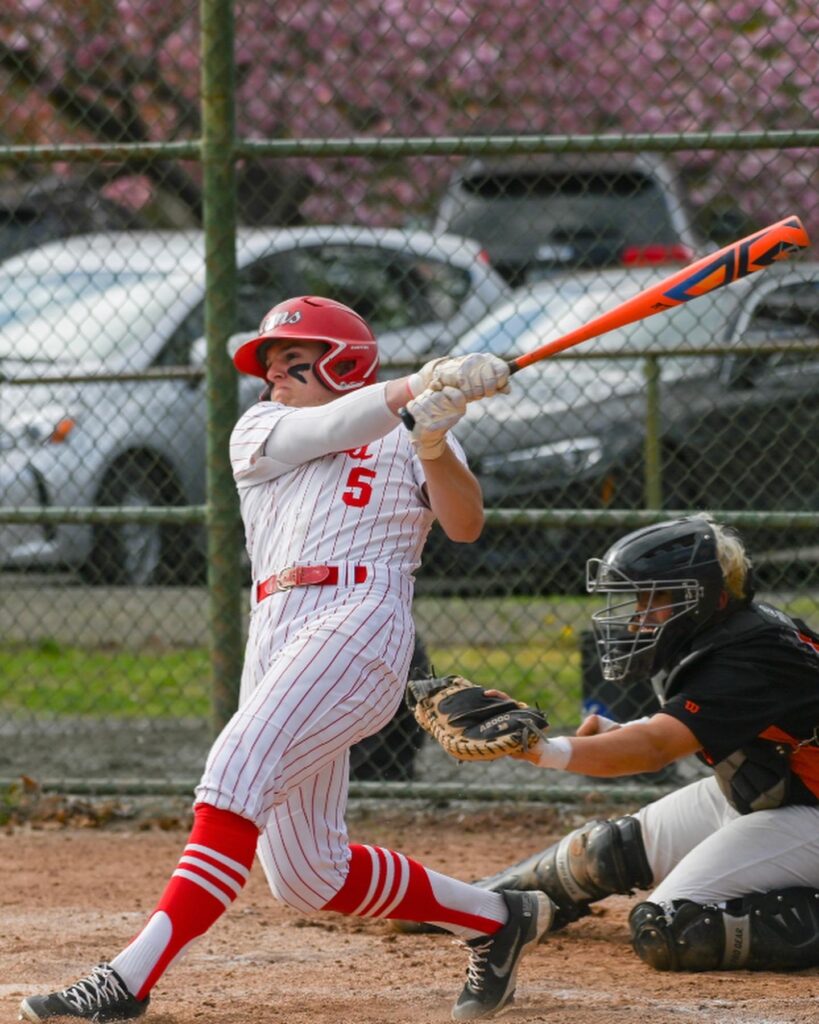 "I don't know if I have ever met someone with such intensity, passion, and kindness around the game of baseball. Alex simply does not stop. He goes from the field, to the cage, to the gym, and then back to the cage to coach…
He is undeniably incredible to watch play, but even more impressive to be around and get to know because he is an amazing human being."
— Joe Wanderlingh, BVSA Instructor
Bobby Valentine's First County Bank Athlete of the Month for June is seventeen year old Alex Benevento! Alex is a three year varsity starter for the New Canaan High School baseball team, currently finishing up his junior year.
"Seeing Alex grow these past three years has been amazing to watch. He came into BVSA as a freshman and you could see that his energy was on a different level. Not only did he want to improve at every aspect of the game, but he pushed others to do the same…
The dedication that he shows is evident, with an even higher level of respect for the craft. He proves this even further when working with younger players in our clinics, giving plenty of helpful tips while making it a fun experience. The sky is the limit for Alex in his future baseball endeavors, and I can't want to see how far he can go."
— Matt Diurno, BVSA Instructor
Alex is primarily a center fielder, but can play the infield as well. In addition to baseball, he is also one of the captains for the NCHS varsity football team. When not on the field, he is watching the New York Yankees or his favorite player, Diamondbacks outfielder, Corbin Carroll. Alex has a 4.0 GPA and plans to study data analytics and play baseball at Brown University. 
We here at
BVSA
want to congratulate Alex once more for earning this honor of
First County Bank
Athlete of the Month for June. The tenacity on the field combined with the knowledge he loves to share with the younger kids is one you don't see very often. He is an inspiration both with his skillset and his leadership. We cannot wait to see where he goes from here. Congratulations, Alex!