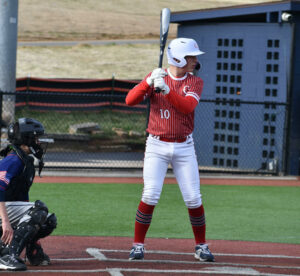 Bobby Valentine's First County Bank Athlete of the Month for August is Jack Nolan. Jack is currently in eighth grade and playing for Mitch Hoffman and the Connecticut Baseball Club.
"Getting to coach Jack this year was an absolute pleasure. I have never come across a player with a better mindset than Jack. He was a leader on and off of the field and the definition of a true teammate. I am looking forward to years ahead with him!!" – Mitch Hoffman, CTBC Coach
You can find Jack all over the infield, from the pitcher's mound to behind the dish to the hot corner. His summer was highlighted by playing tournaments with his team in Omaha, Nebraska and Hoover, Alabama, and winning the Perfect Game Northeast Tournament in Newark, New Jersey.
When not on the baseball diamond, Jack is at BVSA training either with the bat in his hands or working out in the gym.
"Jack and I have been working together for the past year and it has been an absolute pleasure. He is an incredibly talented baseball player with a serious power factor but what really makes him special is the person he is. He comes to every session in a great mood, with a positive attitude and enthusiasm to continue to improving. The combination of that attitude and his skill set is going to take him a very long way and I look forward to being a part of it! Congratulations Jack, well deserved!" Frank Ramppen, BVSA Managing Partner
In addition to baseball, Jack plays basketball in the fall and winter for High Rise and Darien Y Travel. During his downtime, chances are he's either playing MLB The Show or watching some combination of the New York Yankees, Cleveland Browns, and Cleveland Cavaliers.
We here at BVSA want to congratulate Jack once more for earning this honor of First County Bank Athlete of the Month for August. We know Jack has big goals to play at the highest levels through high school and college, and we admire his dedication to the process of always looking to get even bigger and better. We can't wait to see where Jack goes from here, congratulations again Jack!