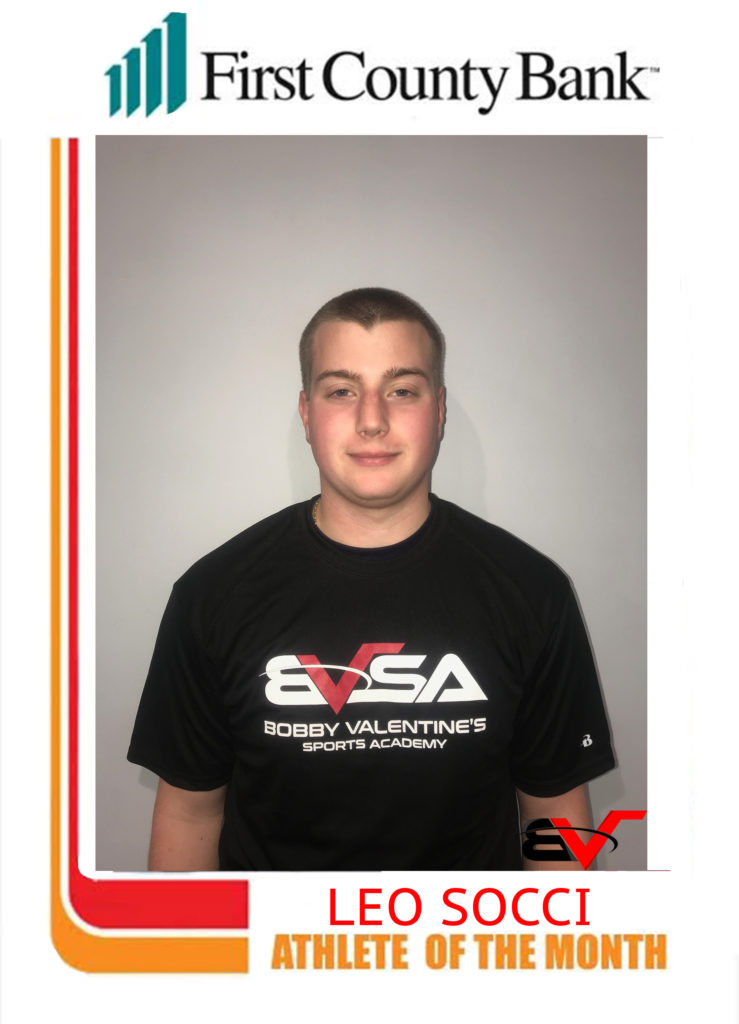 Our November Athlete of the Month is 17 year old Leo Socci. Leo has been a dedicated baseball player since he was a little kid and although he has gone through a tough injury, he still pushes through and works hard. He is an easy-going, cool, calm and collected kid that has an ongoing motor filled with passion for the game. Leo as a freshman and sophomore went to West Hill High School and was on their varsity baseball team. At West Hill he was give Honorable Mention for two years in a row and now has transferred to Brunswick High School as a junior. 
Leo is a pitcher as well as plays the infield. From the ages of 12 to 14 Leo played with B.V.S.A's travel baseball team and currently plays with the Stamford Legion. In 2016, while he was on the 15U team they won the summer championship.
Leo has been training with Mike Abate under Abate Training for 6 years. Abate is a huge fan of Leo's; "I have a great deal of confidence due to his passion and commitment of being as good as he possibly can be. He is a player who has dealt with adversity and has made tremendous strides to overcome that and is on his way to achieving his goals. Leo's work ethic and commitment is special."
The "adversity" Abate is referring to is his Tommy John surgery he had last year in 2017. Tommy John surgery is a popular one for baseball players, pitchers especially in which your collateral ligament tears in your elbow. Leo's recovery time was 14 months total going to therapy twice a week for the first nine months.
Leo is currently in the recruiting process hoping that one day he will get to play college baseball. For a potential area of study, Leo is interested in criminal justice. His favorite baseball team is the New York Yankees and favorite football team the New York Giants. He looks up to Marcus Stroman a pitcher for the the Blue Jays. Leo has a long list of supporters with him on his journey and we all hope the best for him.