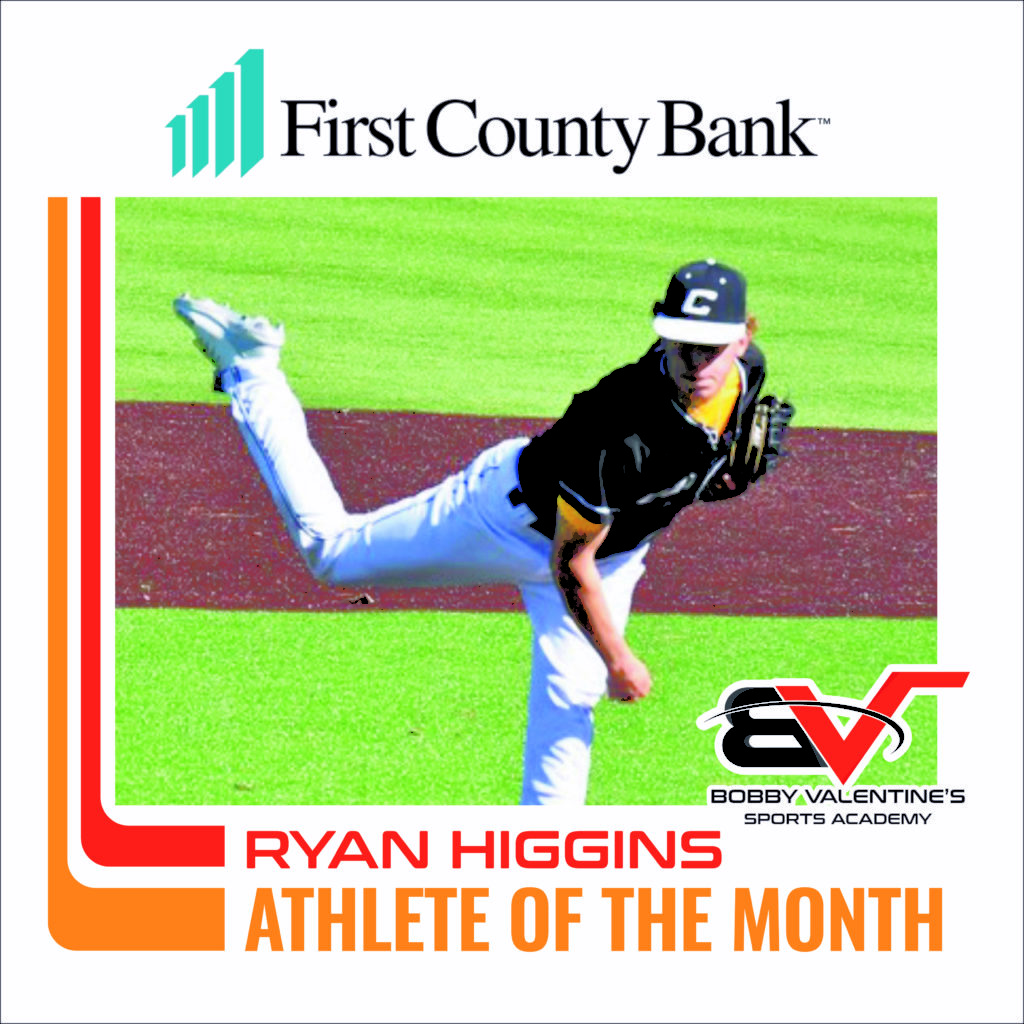 Our July Athlete of the Month is 16 year old Ryan Higgins. Higgins a truly special talent has been growing as a player and a person every year since starting with Frank at 8 years old. However, over the past few months, Ryan has pitched his way to the next level.  It was not without hard work and dedication that he has accomplished so much as a player. Higgins pitches with intent and intensity unlike any one around him. He is entering his Junior season at Taft School and the team is coming off a conference win.
Ryan is primarily a pitcher who plays outfield when he is not on the bump. Higgins before Taft was a standout player for St. Luke's School in the FAA. His coach Anthony Conte has this to say about him "Ryan started for us on varsity as an 8th grader.  He ended up being a few votes short of being all-league as an 8th grader. His athleticism and demeanor make him a very fun kid to coach." During his previous summer seasons Ryan played for many of our Fury teams. He dominated on both sides of the ball with all his coaches loving the production they received from him. During this summer though Higgins has made the most of an invitation to play for the Evoshield Canes. This is where he has continued to truly mature as a player.
A large part of why Ryan has reached the level he is at now, is because of where it all started, in the cages at Camp Ave with Frank Ramppen.  Higgins was the original member of Ramp3 baseball and now with that guidance, he has created his own path because of the ability to tap into his potential. Frank had this to say, " Ryan, clearly had plenty of athletic ability but like most 8 year olds, needed to learn the proper mechanics of throwing and hitting. Through the years Ryan worked on his development regularly throughout the year, training at least once a week and often times twice. Ryan developed into a solid hitter, batting third or fourth for all his teams and always the ace of the pitching staff. I had the opportunity to not only train Ryan in the cages but was his coach for several teams so we were able to connect and experience the mental aspects of the game too.  In 2015 when I started Ramp3 Baseball, Ryan was my first client as we continued to work towards his full potential. Ryan has worked his butt off and has grown physically, mentally and technically. He has experienced some dominating times both as a hitter and a pitcher and now, at the age of 16 has harnessed a fastball in the low 90's to go along with a sharp, late breaking curveball and an excellent change up. I am so proud of him and honored to have been a part of the journey."
The culmination of hard work, dedicated time to the craft and endless games has resulted in Higgins' verbal commitment to Duke University. A dream come true for the kid who only eight short years ago started to see what he could become. Ryan is also an honor roll student at Taft School with some time before deciding on what to study at Duke. His favorite team is the Chicago Cubs and his favorite player is Kris Bryant, the 2016 MVP. Like many, his goal is one day to be playing in the big leagues, and hopefully for the Cubs. But unlike the crowd Higgin's toolset separates him from the rest of the pack and gives him a realistic chance of making this dream a reality. We look forward to seeing what the future has in store for you, congrats Ryan!