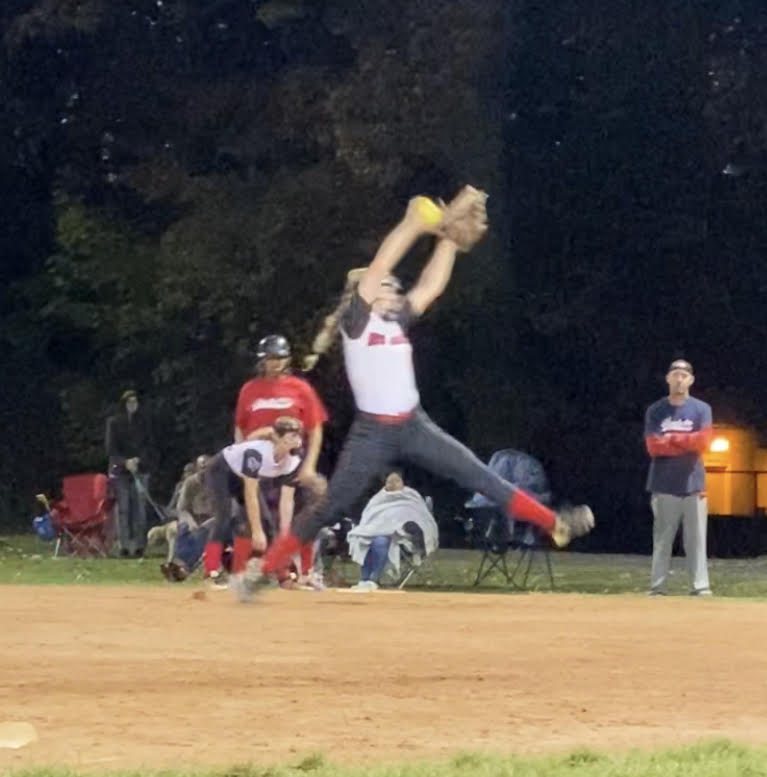 Bobby Valentine's First County Bank Athlete of the Month for February is Sadie Boroff. Sadie just turned fourteen earlier this month and is currently an eighth grader at Saxe Middle School.
"Sadie is a very special player. She is one of our hardest working athletes. She strives to improve her craft with each lesson, and she is determined to be the best she can be both on the mound and at the plate." – Danielle Simoneau, BVSA Director of Softball
Sadie has been playing both recreational and travel softball in New Canaan since she was six years old. She began her travel career as a catcher, and then moved on to pitching. When she is not on the mound, you can find her at one of the infield corners. 
"Sadie is easily the face I see most often around BVSA. She is either in her lesson, or in one of our clinics, or outside the cage watching her younger brother, Tyler, work on his game. Our instructors love having her in our clinics as she does an awesome job leading by example for the rest of the groups." – Joe Wanderlingh, BVSA Instructor
When not playing softball, Sadie is either playing basketball or spending her weekends on the ski slopes. She also enjoys spending time with her pets, cooking, and hiking. 
We here at BVSA want to congratulate Sadie once more for earning this honor of First County Bank Athlete of the Month for February. Her drive to continue to learn, grow, and improve is incredible, and we cannot wait to see where she goes from here!