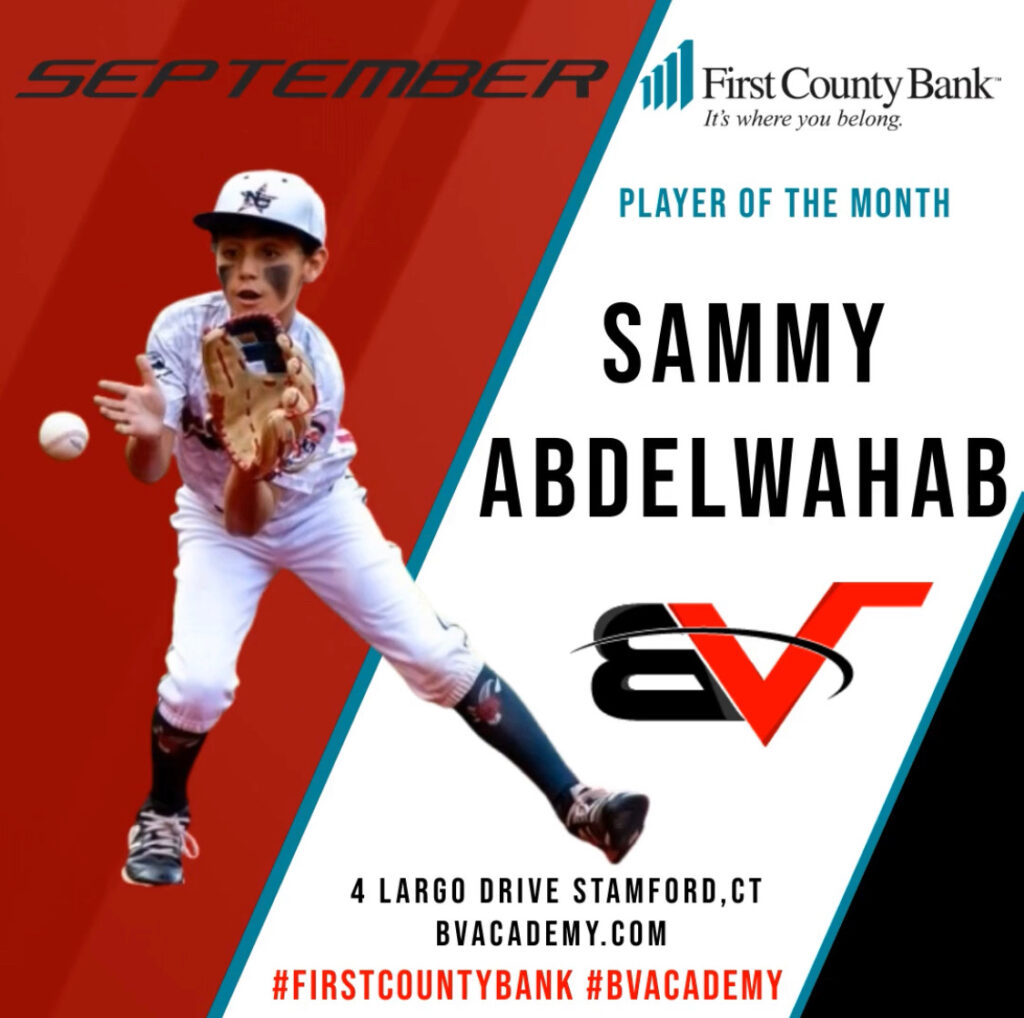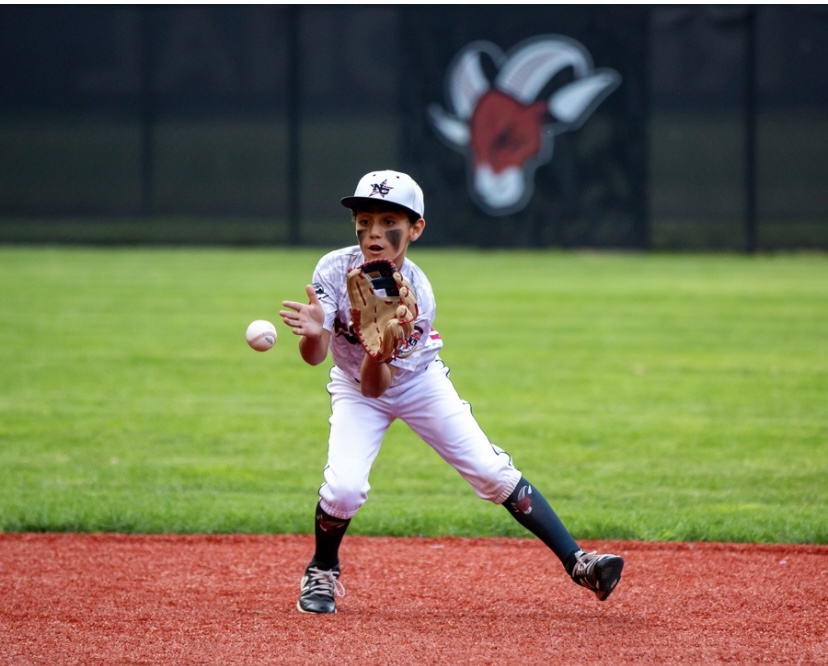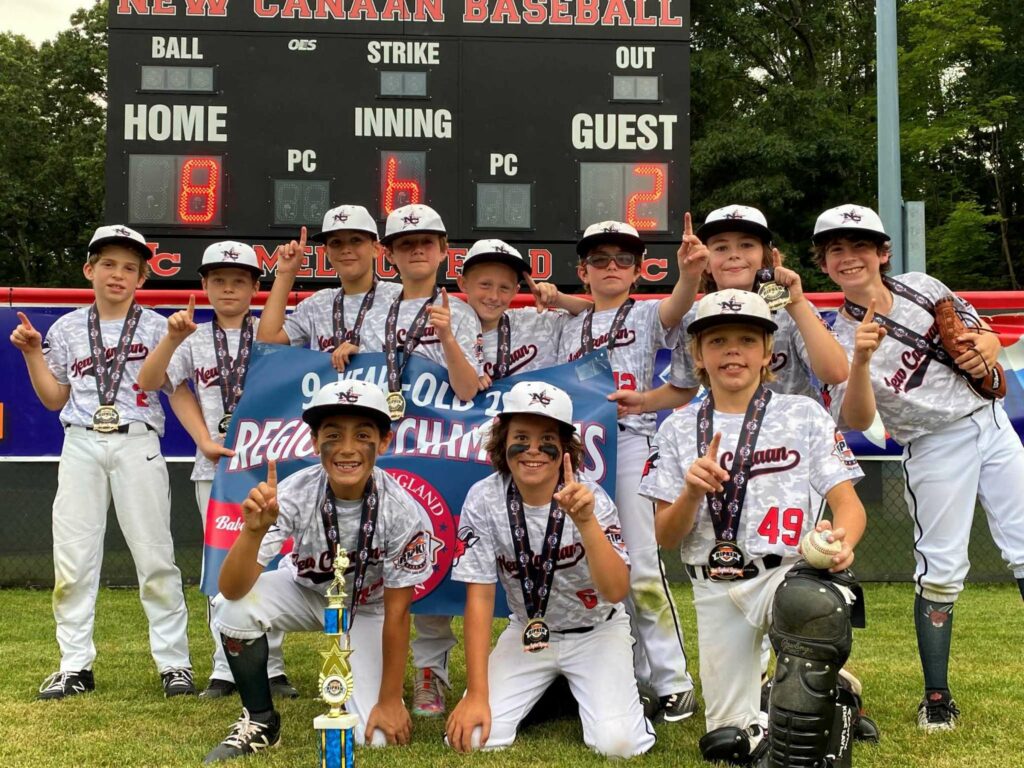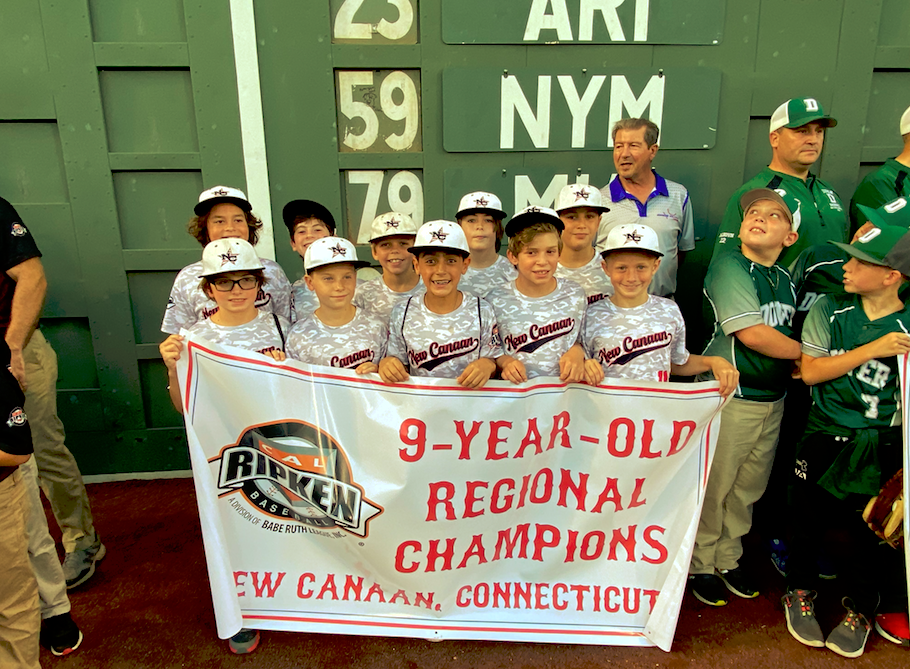 Our September, First County Bank Athlete of the Month is 10 year old Sammy Abdelwahab. Abdelwahab who is our youngest athlete to be recognized for this honor to date is easily one of the most deserving we have had. The young standout puts in the time and effort in like very few. Abdelwahab is either at the academy with Abate Training, with his team through NC Select, or on his own at home constantly working to be a better baseball player. What should not go understated though is the swag he walks through life with. Abdelwahab is easily noticed with matching attire for his favorite team, repping New Canaan, or any combination of loud colors which is reminiscent of a young Zack Ramppen (August FCB Athlete of the Month) at the old academy. Abdelwahab's swag, confidence, and awareness to name a few, are qualities that help separate him from other players his age.  
Abdelwahab is predominantly an infielder (shortstop specifically) who is also a solid option on the mound as well for his teams. He can get the job done no matter where you put him or how intense the game situation might be. This is only helped by the fact that Abdelwahab has been playing baseball since he could stand up. The game is in his blood! New Canaan Travel has been the beneficiary to this point of Abdelwahab's abilities on the field, as a teammate, and as an example to other players around him. However, those skills are only improving as he moves into his third year of working with Abate Training. The results are becoming more and more noticeable. Recently Abdelwahab played in a Perfect Game tournament in New Jersey and lit up the competition. At the plate he went 7-9 (.778) with 2 home runs and 9 runs batted in and on the mound he was 2-0 helping his team reach the championship game. A stellar run of games that only help solidify what we can all see coming in his future.
Mike Abate had this to say, "​​Extremely proud of this young man. Just a young kid playing the game the right way. With addition to his MVPs and player of the month awards, to leading his team to both a state and regional championship. What you don't see is all the hard work he puts in not only on the field but off. He plays the game with heart and a great deal of passion. This is the way it's suppose to be played at any level! Keep working hard Sammy and these Home-runs will be the first of many!
Success is something that Abdelwahab is very familiar with so far in his young life. He has already been a part of two Cal Ripken state championship wins and regional title where he was recognized with the MVP award. He and his team will be headed to the Cal Ripken 10U World Series this coming summer, which is another chance for more to see his incredible skill set. With all this success though Abdelwahab is just like most other kids his age. When he is playing or working for baseball he is playing football and basketball with his friends. He is a mega sports fan – watching his Mets and Giants any chance he gets! Abdelwahab also enjoys fishing, video games, and playing with his younger brother. He is a good student who loves to read short stories but best to make them about sports, those are his favorites! When he grows up he wants to play baseball in Florida and then ultimately professionally but additionally wants to be a team doctor.
We here at BVSA want to congratulate Abdelwahab once more on earning this honor of FCB Athlete of the Month! The hours of hard work and success on the field do not go unnoticed. We are excited to see what the future has in store because it is only going to get better from here on out!