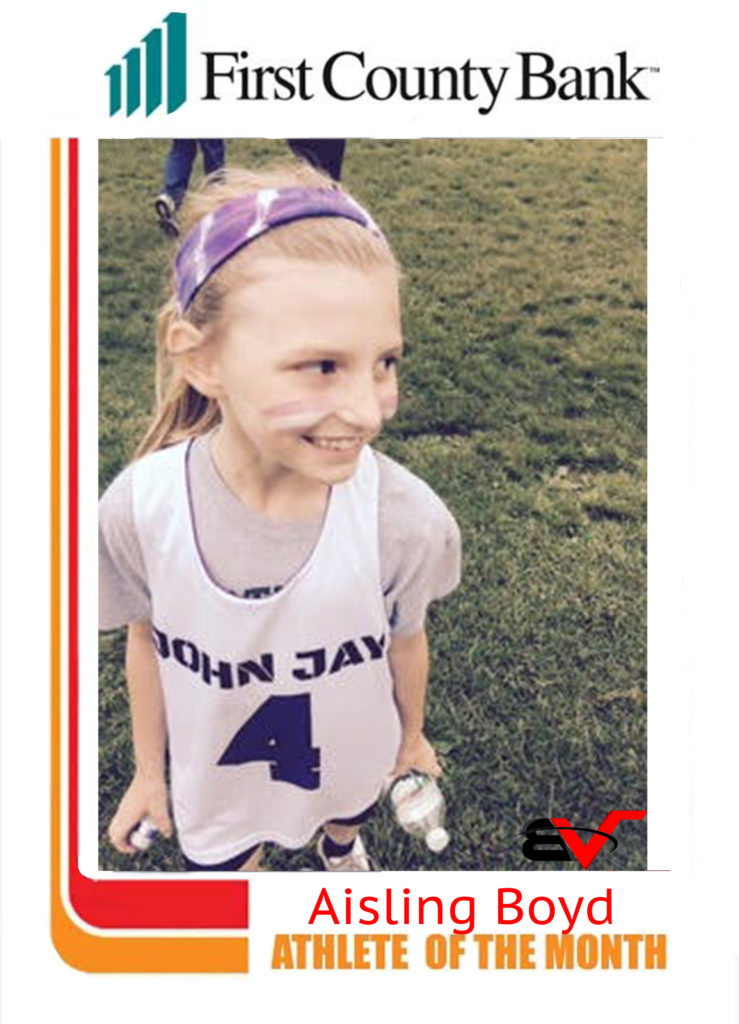 Our March First County Bank Athlete of the Month is 13 year old Aisling Boyd. Boyd is our first lacrosse player to receive the honor and is a participant with CT City Lax here at BVSA. Aisling was not just a committed lacrosse player through her time with CT City but also someone who was open to all feedback that would help elevate her game to the next level. Boyd is both a ferocious competitor while in the heat of the game, wanting to play her best and help her team win. While also being a great teammate and friend when it is all said and done. Coach Nazz had this to say, "She is a hard worker and asks questions for further understanding. She is highly skilled and deserved this award!"
Boyd is currently an eighth grader at John Jay Middle School in Cross River, New York. She plays midfield for her town team and additionally plays for the 2024 Gold Coast Club Team. Boyd's commitments do not end on the lacrosse field though. She is an honors student who also is a competitive horseback rider. She also is an avid surfer in the summertime whenever the opportunity is there. Boyd is also a devout Mets' fan, which helps prove how committed and patient she is to the process of getting better over time.
We want to congratulate Aisling again on receiving this honor, we are proud to call her part of the BVSA family! We look forward and so does Nazz to having her back sharpening her skills with CT City Lax this upcoming fall. Good luck with your upcoming season and go out there and dominate!